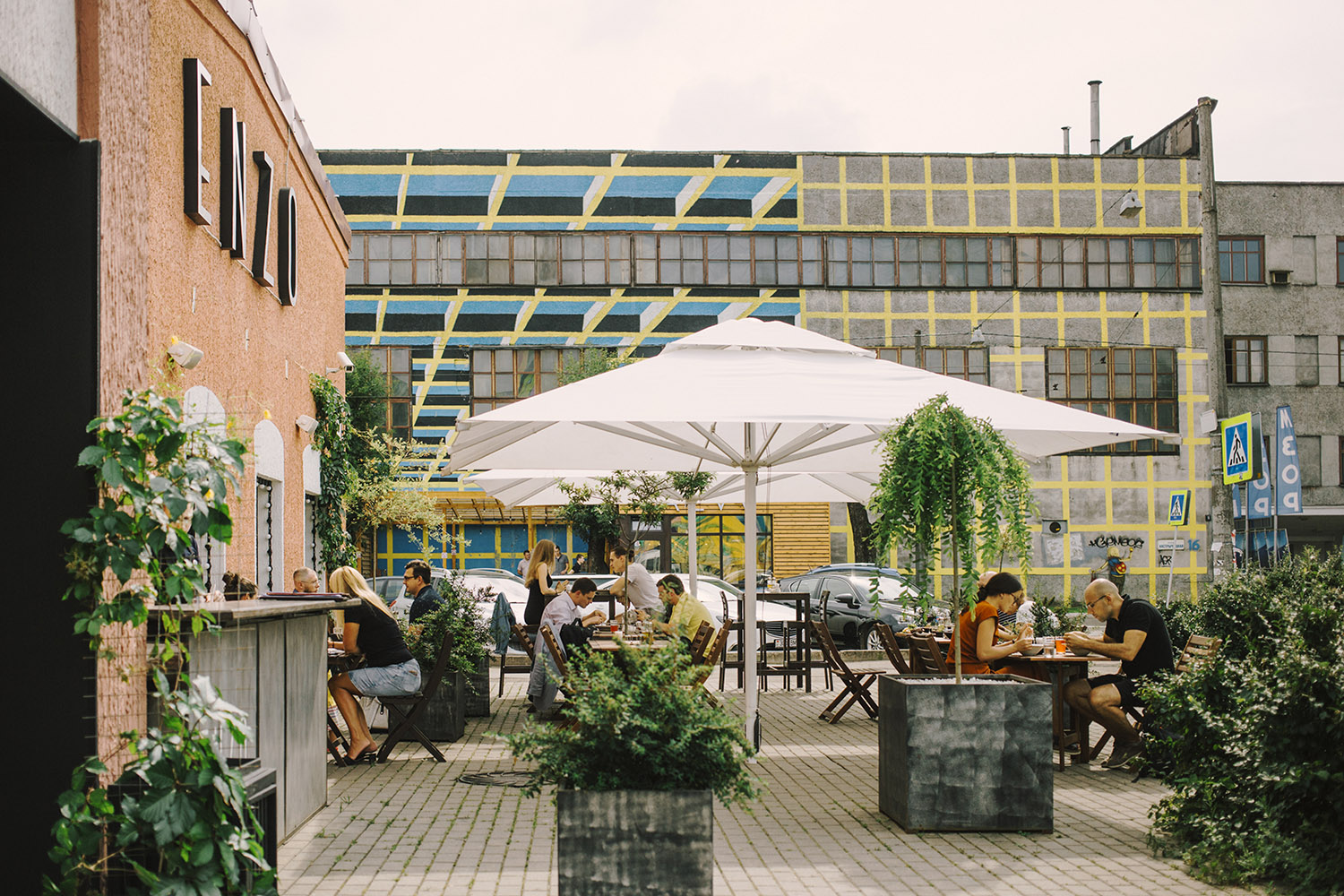 Kastryčnickaja Street and Ў Gallery
The most vibrant artery of Minsk that in a hundred years has transformed from industrial outskirts into a creative and lively street of the city. At the end of the 19th and the beginning of the 20th century leather, yeast, alcohol and machine-tool factories settled at Kastryčnickaja, and many of them are still operating.
Since 2010, the empty buildings of the street have got filled with the creative class: now cultural hubs, modern art galleries, offices of creative agencies, numerous cafes, and clubs, as well as delicious street food spots have settled at Kastryčnickaja. And the Vulica Brasil festival added a heavy share of coolness to the appearance of the street: now there are more than 20 huge murals and several sculptures and installations here. A real open-air gallery!

Recently, the legendary Ў Gallery of Modern Art moved to Kastryčnickaja as well. They organize exhibitions, lectures and discussions. Moreover, the new Ў Gallery has a very nice courtyard – it's a must visit.

Read more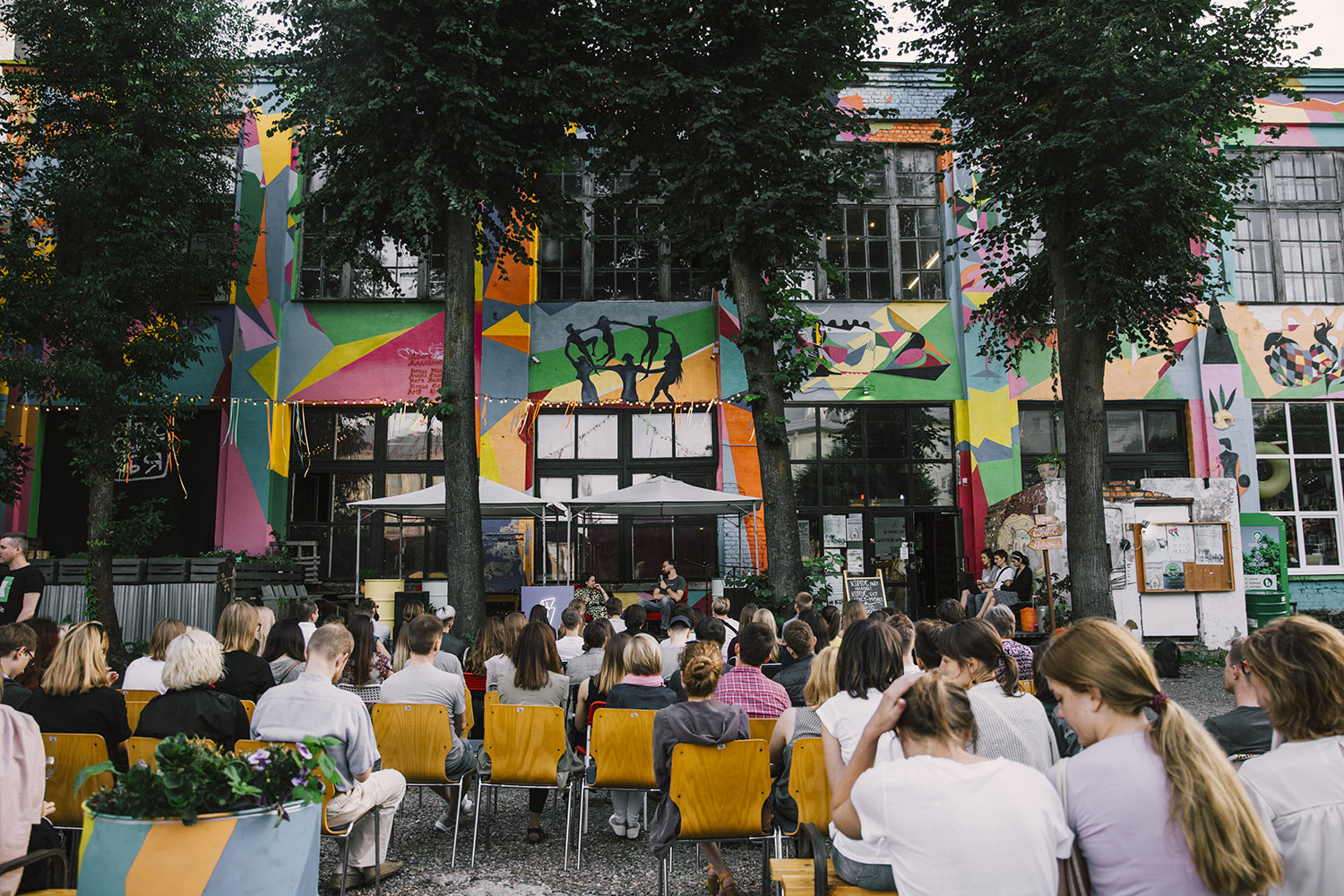 Cultural Center Korpus
A former building of the Horizont plant is now an underground cultural center with concerts, lectures, markets, and festivals. The building was empty for a long time until local activists broke in here and started a real revitalization: the guys repaired the building so that the brand-new Korpus became an important spot for urban culture lovers. Korpus organizes lectures, movie screenings, concerts, and parties, you can follow all these events here.
Panorama

Read more
Art-Belarus Gallery
Originally, this gallery was a closed corporate collection of Belgazprombank, but now thanks to the bank and the Ministry of Culture of Belarus, everyone can see the paintings. And the collection itself is great: Chagall, Soutine, Zadkine, and other representatives of the Paris School (and many others). In the Art-Belarus Gallery you can also see a valuable "Small Roadside Book" by Francysk Skaryna published in 1522 in Vilnius. It is actually the first printed book in the Great Duchy of Lithuania!
Panorama

Read more